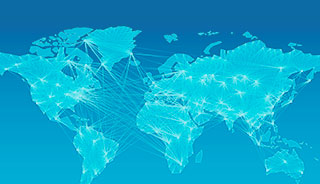 The Hitachi Group is a business partner to financial institutions, providing high-quality IT solutions to help its customers develop their global business.
The Hitachi Group supports its customers' global business through the integration of superior products and services, such storage products and ATM services that have impressive track records, and through its wealth of experience in creating large-scale mission-critical systems in Japan.
To satisfy its customers' medium-term and long-term needs, Hitachi Group is entering new business areas and obtaining regional portfolios through acquisitions, such as through the take-over of eBworx Bhd. (currently Hitachi eBworx Sdn. Bhd.), a company with proven experience in developing applications for financial institutions in the ASEAN region.